I LOVE the color of this piece! The digital pic doesnt do it justice but it gives you an idea.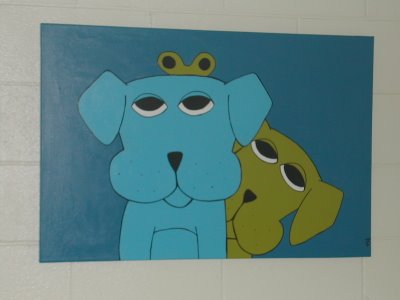 This piece is titled 'Rabbit Ears'. I did several remakes of this painting; all either much much larger or much much smaller but all different colors. I have a lot of fun with this idea. This piece was originally $120 but I would love to find it a good home and it is on sale for $60. Yup, only $60! Contact me at
yellowdogart@aol.com
if you are interested and check out the other sales below....