OK, I really gotta go paint and I have one unbelievably exhausted dog so this is going to be quick. It was gorgeous out today! Chilly but beautiful. It is November for crying out loud and so far I have to fall on my ass due to a stray ice patch. *knock on wood*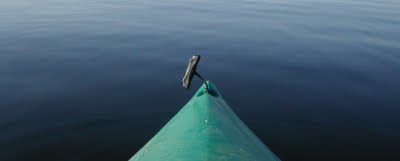 The front tip of my poor dirty neglected kayak. It is November and I vow to change that.
Look at the pretty pretty water. ..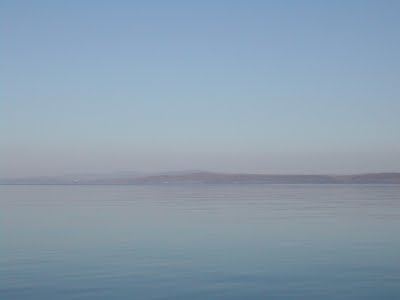 And the pretty pretty shoreline? Kind of gray at this point. But still....
In a little over a week I will be at the UVM Holiday sale. When not painting and the weather forces me inside, I still need to stay sane and busy so I work on other projects. Well, I used to. All of those other little goodies that most of you look for at the UVM sale will be on sale--as in cheap! I need to clean out some of my stock so I can move on to other things.
Time to paint...