Wednesday, September 27, 2006
Blogger is back to messing with me. It wont let me upload an image and add text to the same post. Fine. For now. The image below is titled 'Ali'. Ali is the dog of one of my closest friends and this was a birthday gift to her. Ali is also YellowDog's girlfriend. She now lives in Virginia but YellowDog still pines for her...
Wednesday, September 13, 2006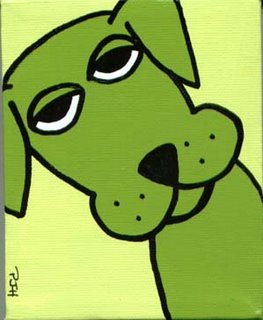 Im testing Blogger out. It has been FOREVER since I have blogged but that was due to the lack of access to my blog. Now, with my web site almost complete, I thought I had better try out my luck with Blogger. Last time Blogger and I spent regular time together, he decided not to uplaod my images which sucked as thats the primary purpose of Blogger for me. I shouldnt complain, it is working great right now....wish me continued luck!